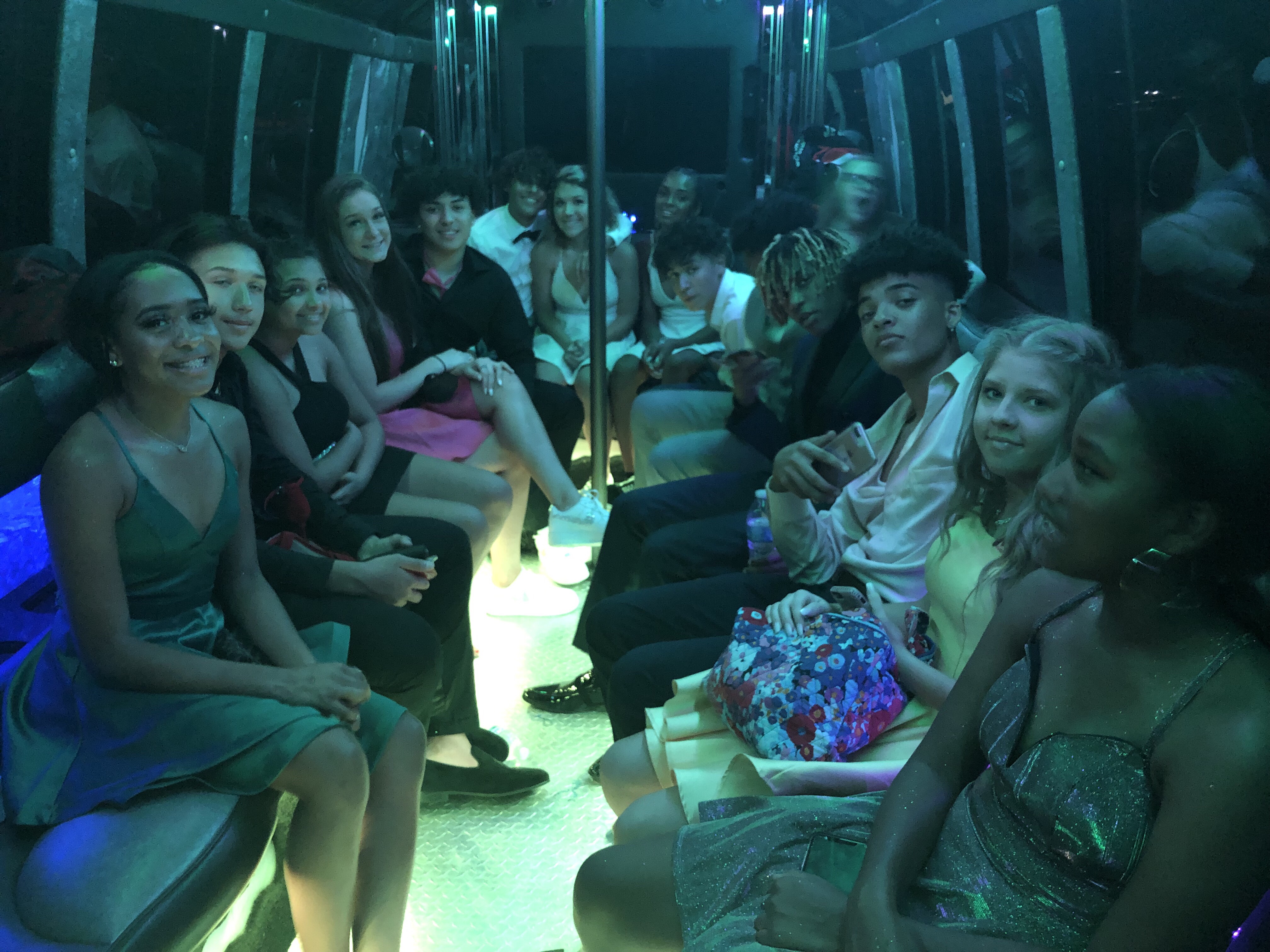 Homecoming can be a life long memorable tradition. Everything from the homecoming football game, in-school activities and the homecoming dance at the end of the week. Between September and November many groups look for party bus for homecoming in Dallas. A special group from Rockwall had an unforgettable experience.
The pick up
The parents of the super fun group chose the 20 passenger bus for their young adults, for a duration of 5 hours . It was the perfect size and time frame to make sure they had ample time before and after the dance. It also gave them piece of mind knowing they were well taken care of by a trusting company. They got picked up in Rockwall Harbor, after they already had a dinner as a group. Once the kids saw the bus, they were so happy and excited, imagining the amount of fun they were going to have on their way to homecoming. They said goodbye to their parents and their night began.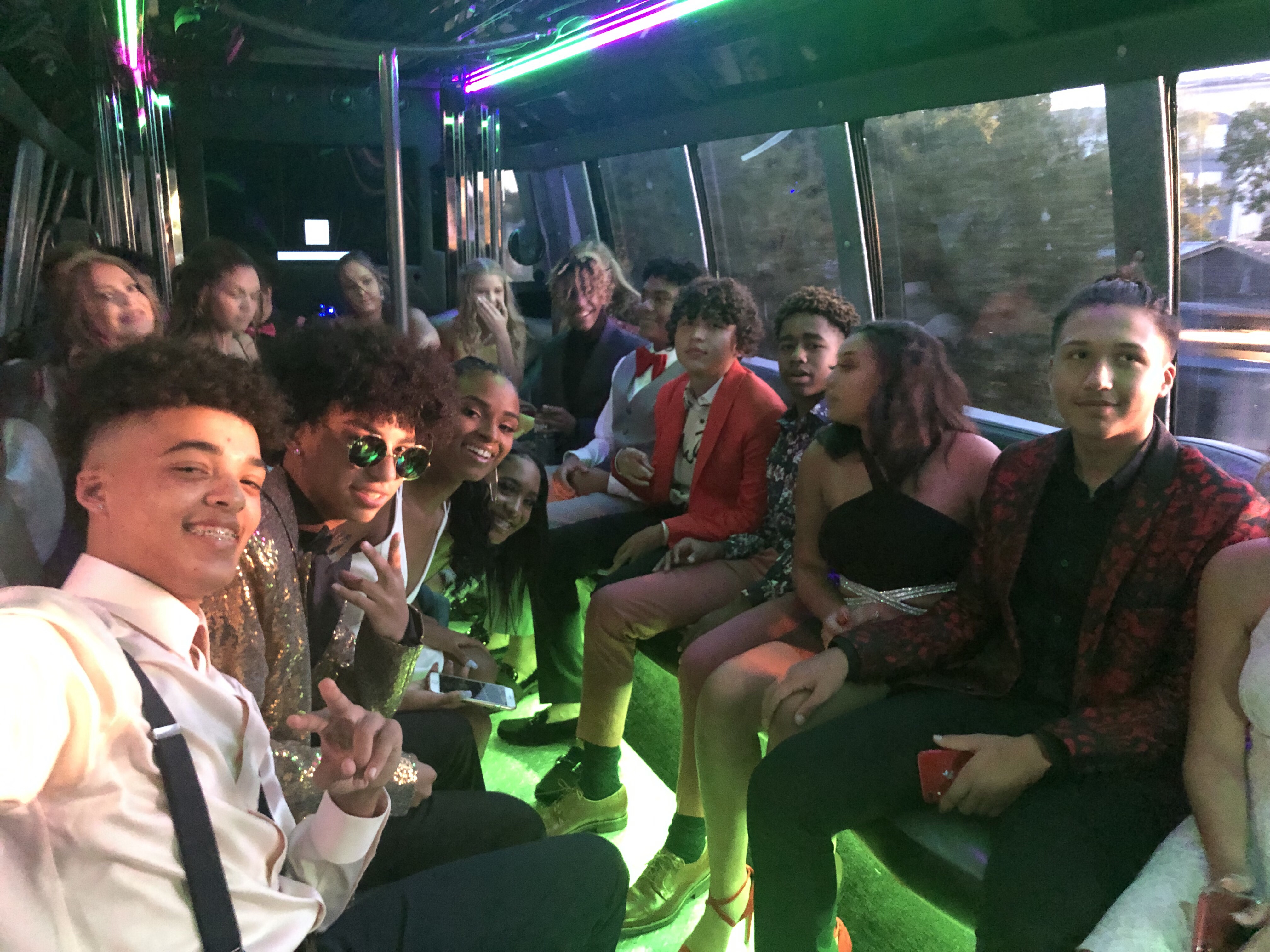 The ride to Homecoming
On the way to homecoming they were dancing and singing to the surround sound system the bus offers. They got to play their own music,they were having such an amazing time. Once they arrived to the Hyatt Regency Reunion, they got out excited ready to continue the party at their dance. Couple minutes after, the group called the driver to be picked up because they were having such an amazing time in the bus, they wanted to be there a little bit longer before going in. The bus picked them up and drove around Downtown Dallas, so they could admire the beautiful structures and lights of the city at night. They were singing, dancing and enjoying themselves. After an hour, they decided it was time to go back to the dance. We took them back to the Hyatt and they stayed there until the end of the dance.
Getting back to the Rockwall Harbor
Once the dance was over the driver picked up the fun loving group and rode back to the Rockwall Harbor. The group was tired of so much dancing and decided to just listen to some tones and enjoy their time with friends replaying their evening. When they arrived to the Rockwall Harbor their parents were waiting for them to go home. The teenagers were very exhausted but happy because they had an awesome time. Glad to found the perfect party bus for homecoming in Dallas. Their parents were so grateful for taking good care of their young adults. We are thankful they choose us to be a part of this beautiful and memorable night.