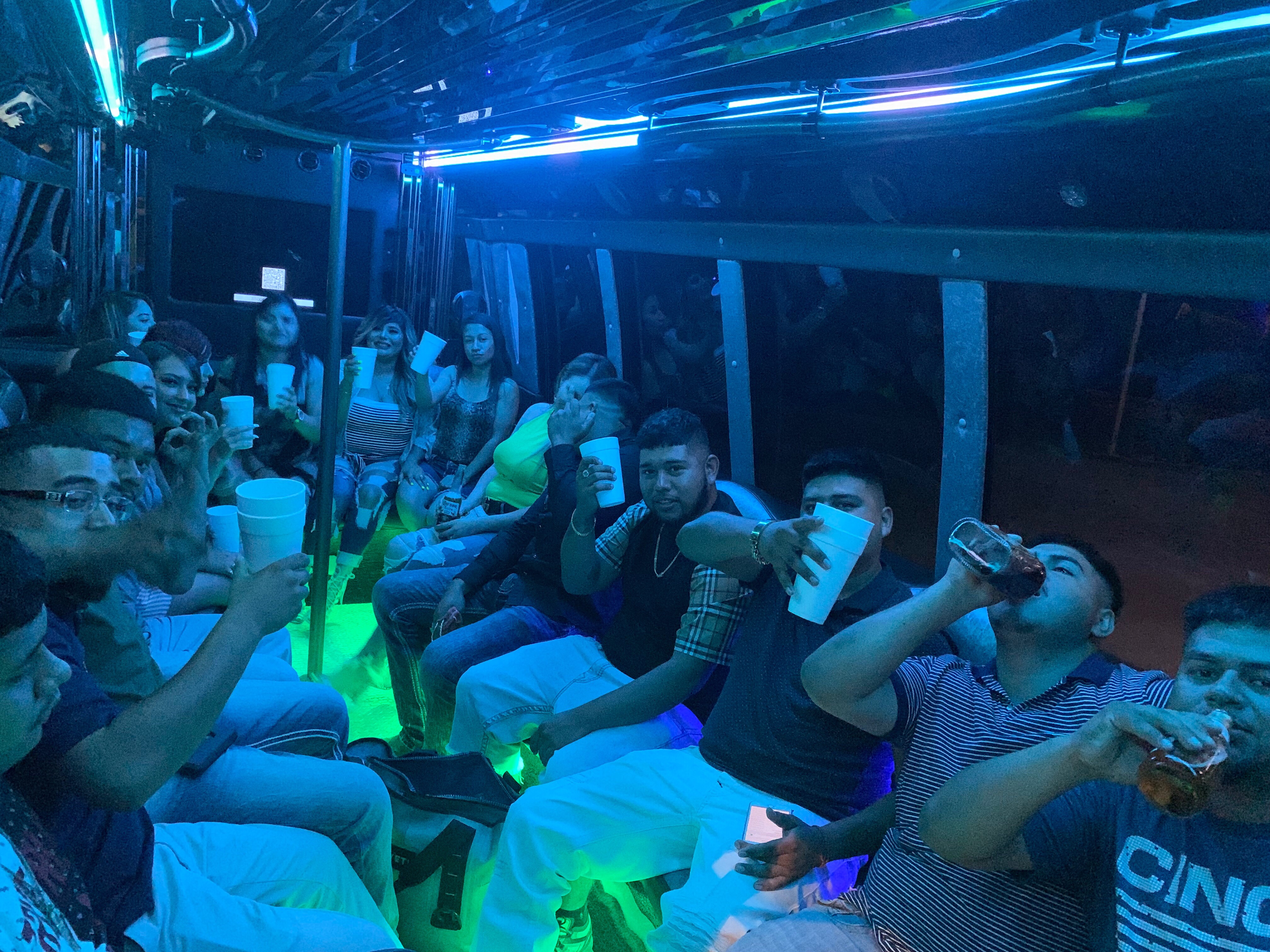 Drive around downtown, going to bars and clubs, and renting a party bus are some of the things adults can do to have fun and to have an amazing night in a Party Bus. This group of friends decided to rent our super fun party bus to celebrate their friends special birthday.
Pick up
First we picked up this super fun group of friends in Dallas, Texas. The group were all eagerly awaiting for the bus to arrive to start the party. They choose the 20 passenger bus, perfect for the party size. They wanted to drive around downtown Dallas and party in the bus. The friends wanted to see the beautiful structures and amazing night lights of Downtown Dallas. They were dancing and singing to their favorite music. They had a couple of stops in the downtown Dallas bar area followed by a visit to uptown.Many amazing clubs and bars are in the area so they were really excited to see what this bars and clubs have to offer.
Extra time
The group of friends choose 3 hours thinking that would be enough time to have fun in the party bus, but they were having so much fun they decided to add another hour. Signing their favorite songs and dancing to their favorite music is a perfect way to spend time with friends. Definitely the surround sound system and the party lights make this party bus an entertainment center.
Drop off
At last we took this enjoyable group back to the original location in Dallas, Texas. They told us of how much fun they had in the party bus and that they are definitely booking again makes us beyond happy. they definitely had an amazing night in a Party Bus. An unforgettable night. We are grateful they choose us for this memorable night!