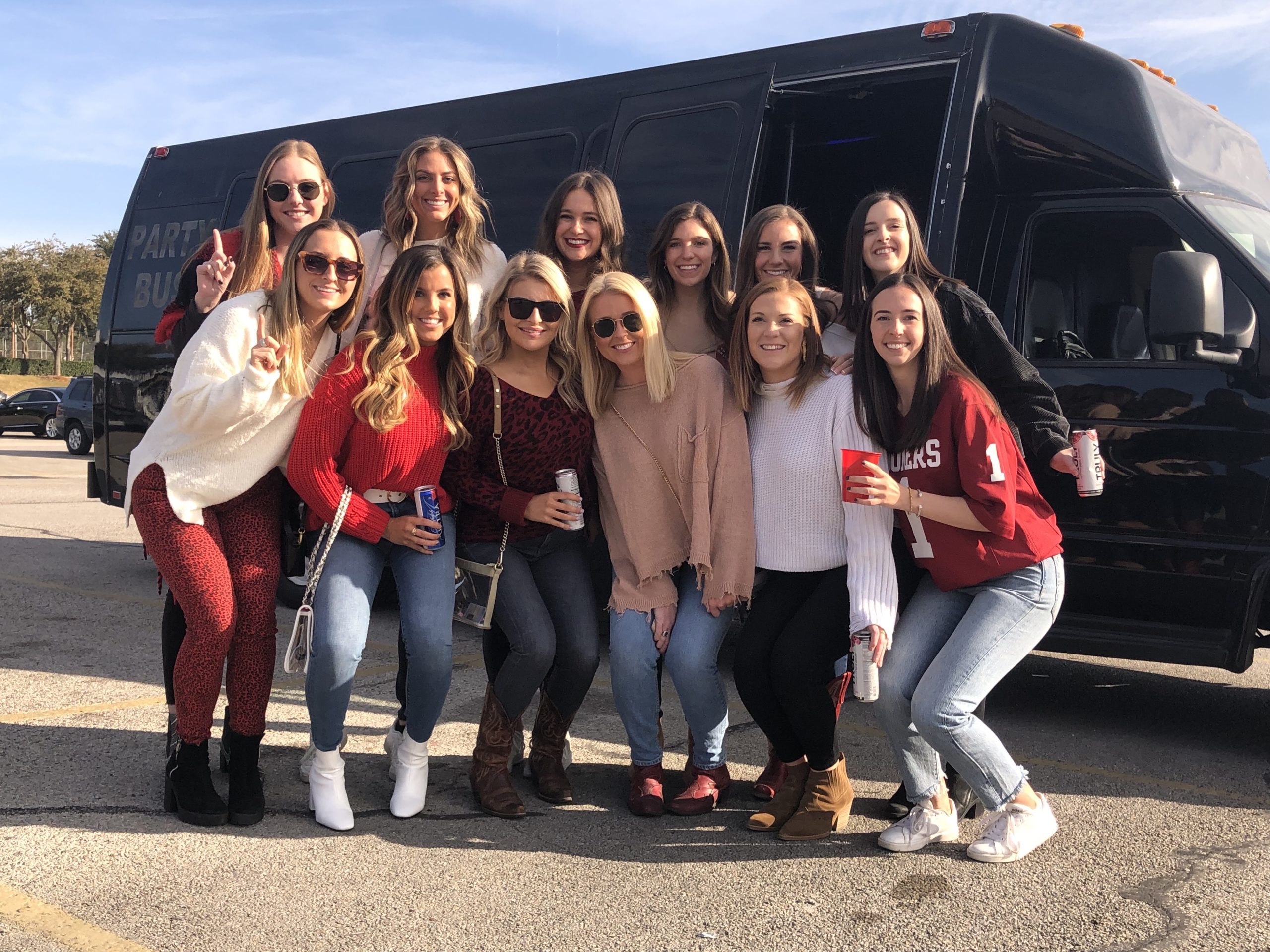 Football is one of the most important sports in the United States. It is a great opportunity to get together with family and friends. Some people have the opportunity to go to stadiums and enjoy it live, while others have house parties and watch it from home. If you want to go to the stadium, choose a party bus for football games. On December 7,2019 a group of friends wanted a party bus to go to their special football game. It was not just any game, it was the championship game between Baylor Bears and Oklahoma Sooners.
The pick up
We picked up these ladies at their home near Downtown Dallas. It was 9:00 am because it is best to be there early enough to enjoy the whole experience. Our 20 passenger bus was the perfect fit for their group of 12. Awesome space to move around and be comfortable. On the way to the AT&T stadium, the group was singing and dancing, enjoying the ride to this very memorable event. Our driver dropped them off close to the entrance of the stadium. They choose 7 hours of service. Our bus stayed in a parking lot close to the stadium, in case the group needed anything. The ladies had the most amazing time in their game. Seeing their favorite team fighting its way to the championship and win!
The drop off
At the end of the game, one of the ladies texted our driver to let him know they were ready. Our bus picked them up close to the entrance of the AT&T stadium. It was difficult to get out of the traffic area, but they were not worried because it was the perfect opportunity to celebrate their win in the bus. This is our second year servicing this awesome group to their most anticipated game. We are so grateful they chose our party bus for football games.