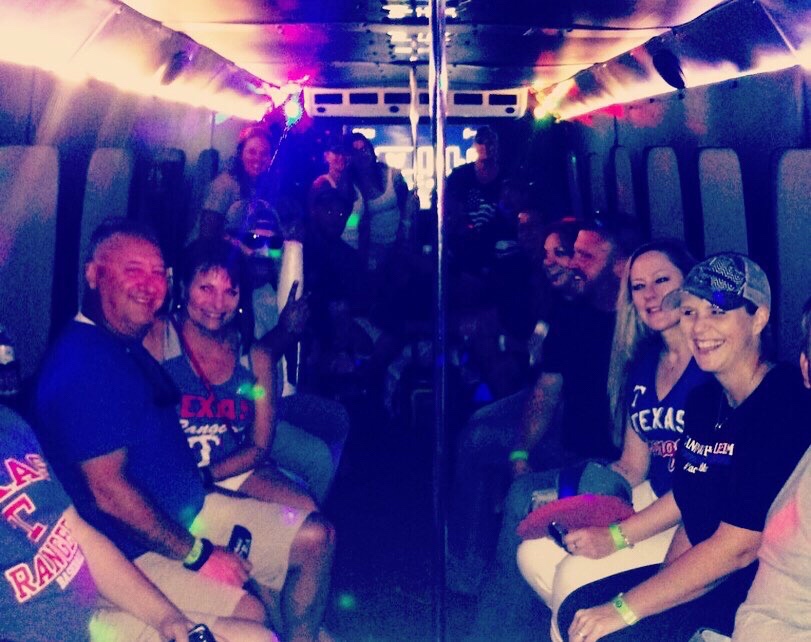 When our dear friend, contacted us asking information for a corporate event for the Little Elm P.D, We were so excited to be able to work with them. This amazing group wanted to go to the Rangers game have fun on the way there and back. We knew we had to make a memorable corporate event in a party bus. Also wanted to show some appreciation to these amazing individuals for the great job they do say in and day out.
Pick up
The event began with the bus picking up the group at the little Elm Police Department. They choose our 24 passenger bus, the perfect size for the group. The 7 hour package gave them enough time to get to the rangers game, enjoy the game and be brought back. Having fun the whole way there and back.
On the way to the game, the group jammed out and enjoyed their favorite music, while having a club atmosphere with the party lights. Definitely a fun perfect way to get to the game.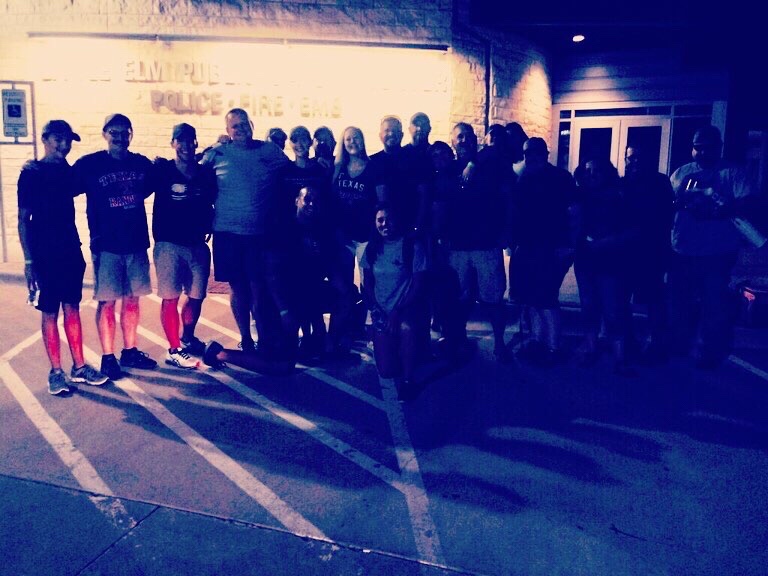 Arriving at the game
The bus dropped off the group at the entrance, and parked nearby in case they needed anything from the party bus. The bus driver waited for the group until they were ready to leave. Once everyone got in the bus, they went back to the Little Elm Police Department.
Heading back
On the way back to the original location. The group made a few pit stops. They had unlimited stops within their time frame so they used that benefit before arriving there. We are so happy that the little elm Police department chose us to be part of this amazing corporate event in a party bus. We are beyond grateful for the little Elm PD and all of the police officers, for serving our country and keeping us safe.