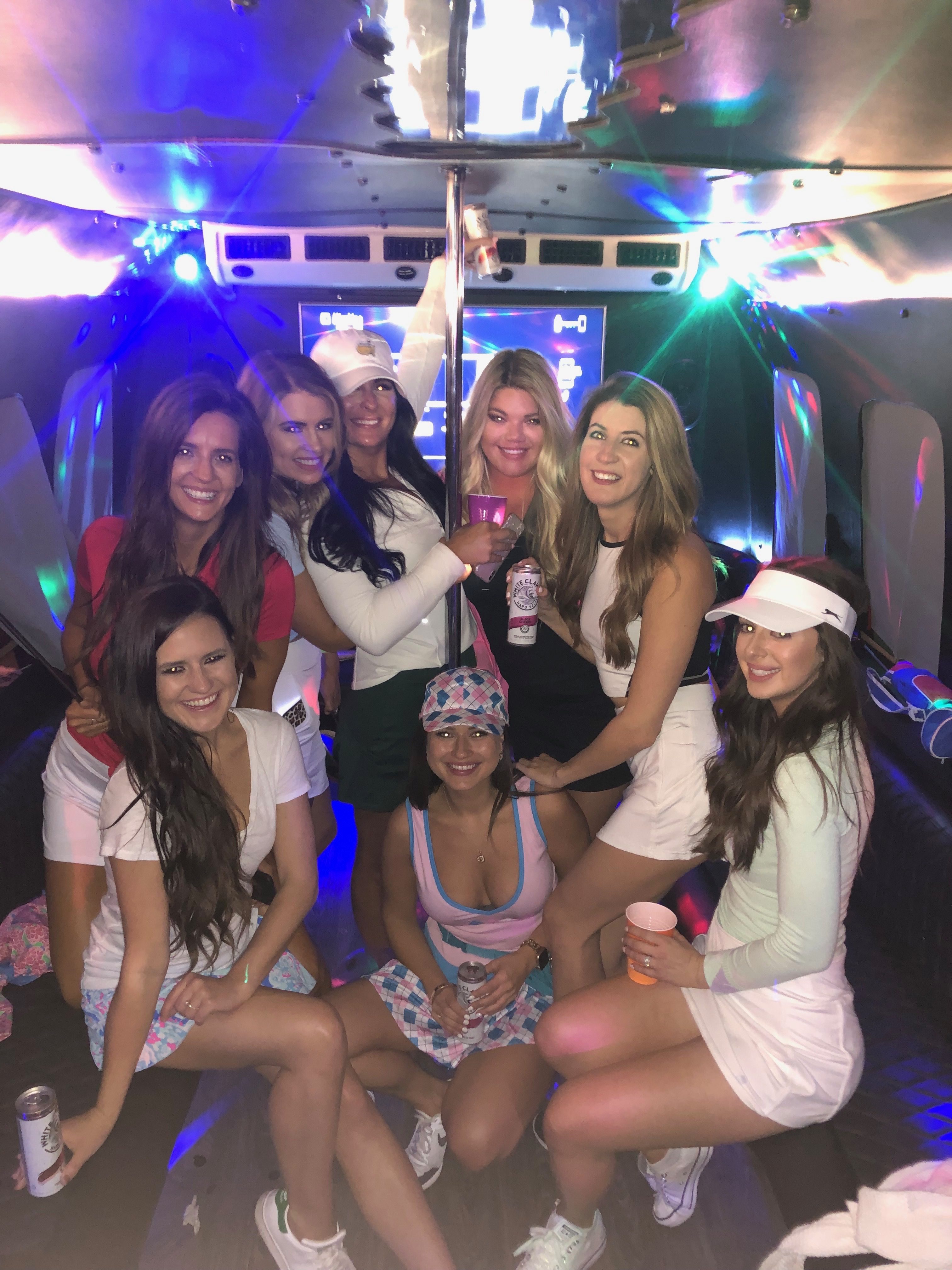 Milestone birthdays are always a perfect time to celebrate with friends and family. When Rachel approached us she knew exactly what she wanted for her special birthday party. The only thing she was missing was the perfect "golf cart" for her golf themed birthday in a party bus.
The pickup
Rachel choose the
24 passenger bus
for this amazing night. She wanted the bus for
3 hours
so she could hop from bar to bar. First, we picked up her group at
Moxies grill and bar
, some of her friends got in the bus first to decorate the bus for the birthday girl. Once she got in the bus, she knew she made the right decision. She was so happy seeing how beautiful the bus looked decorated.
The stops
First, we took them to happiest hour, where they received the birthday girl with a delicious birthday cake. Second, the had planned to go to Mr. Misster, but weren't able because they were having so much fun in the bus, so they chose to stay on a bit longer. They danced to their favorite music  and karaoke to their favorite songs. It was a memorable night. We took them to the third and last stop
high fives.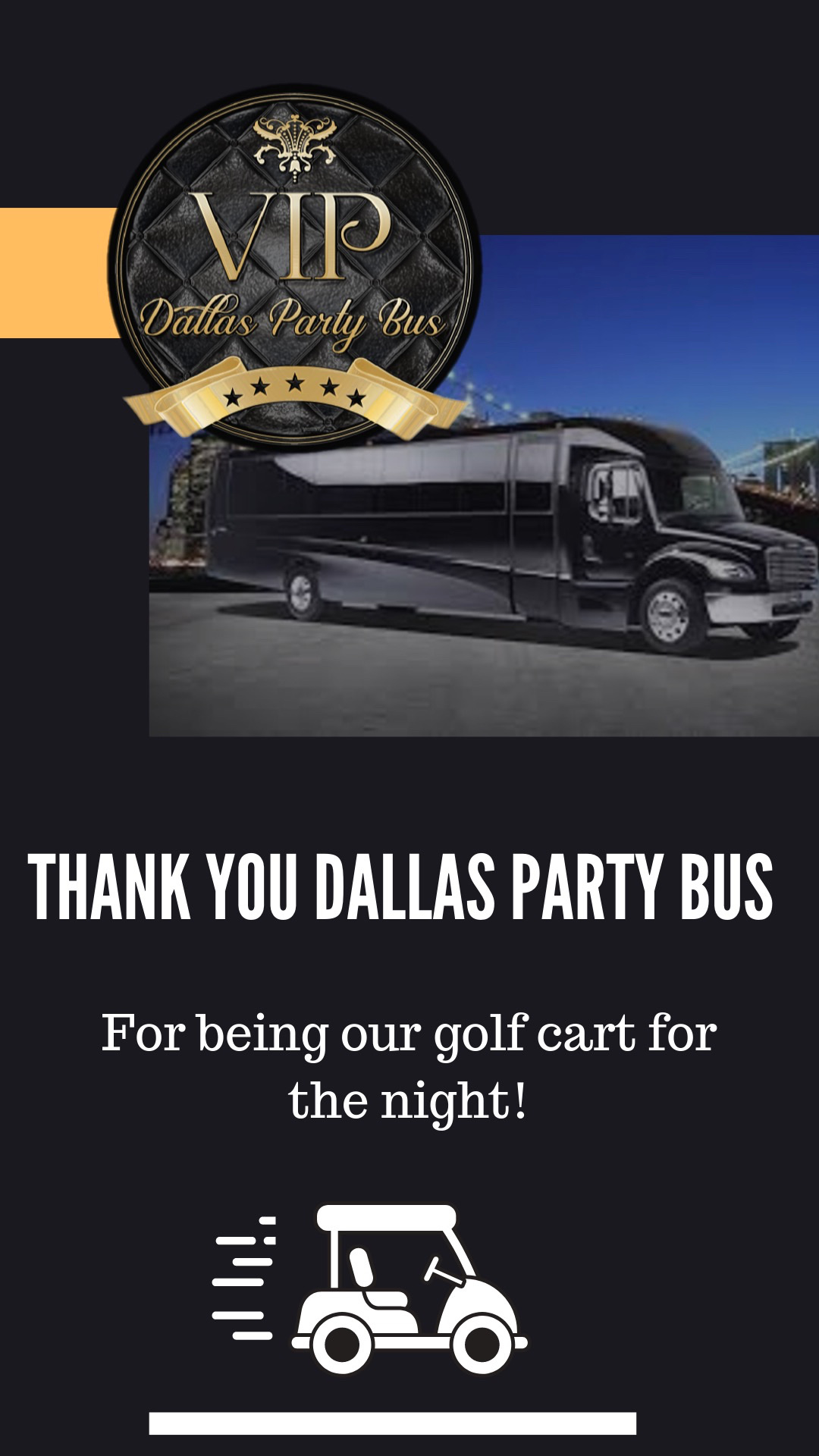 At the end
The group had a blast in Rachel's birthday party, seeing them dancing and signing in our party bus filled us with happiness knowing that our part, as the golf cart, was well done. We want to thank Rachel for trusting us
for her themed

birthday

in a party bus

and choosing VIP Dallas party bus for this amazing event.