Going out with friends and family, the best medicine to release stress while having fun after working long hours.
On March 22, a group of friends wanted to experience the nightlife in the beautiful city of Dallas, Texas.
First, we picked up the group in a house in Garland, Texas around 10:00 pm. They chose our 5-hour special in the 24 passenger bus,  with a party of 18 guests, they had ample space to move around. They especially loved the idea of the bus having two poles.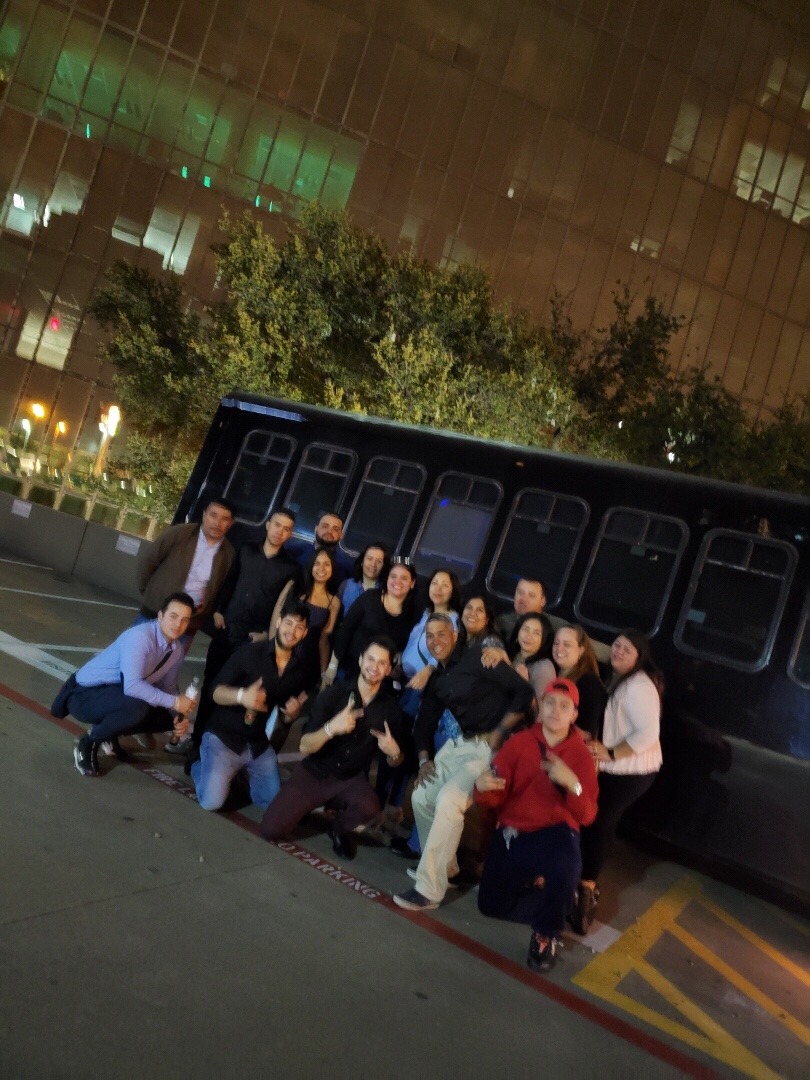 The friends partied on the bus for about an hour before arriving at their first stop. They danced and listened to our paid subscription to YouTube music, which played the images on our 3 TVs.
On our bus, they could BYOB, and as a result, they were able to enjoy their favorite drinks. Their first stop was Al-Amir in Addison, they stayed for an hour and a half, while the driver was waiting for them outside to take them safely to the next location. The second stop was CandleRoom. They danced, drank and had fun for another hour and a half.
By the time the clubs and bars closed at 2 am they had more time to drive around before heading home. They drove and saw the beautiful lights of downtown Dallas. Lastly,  they arrived safely back home, It was definitely a night to remember.