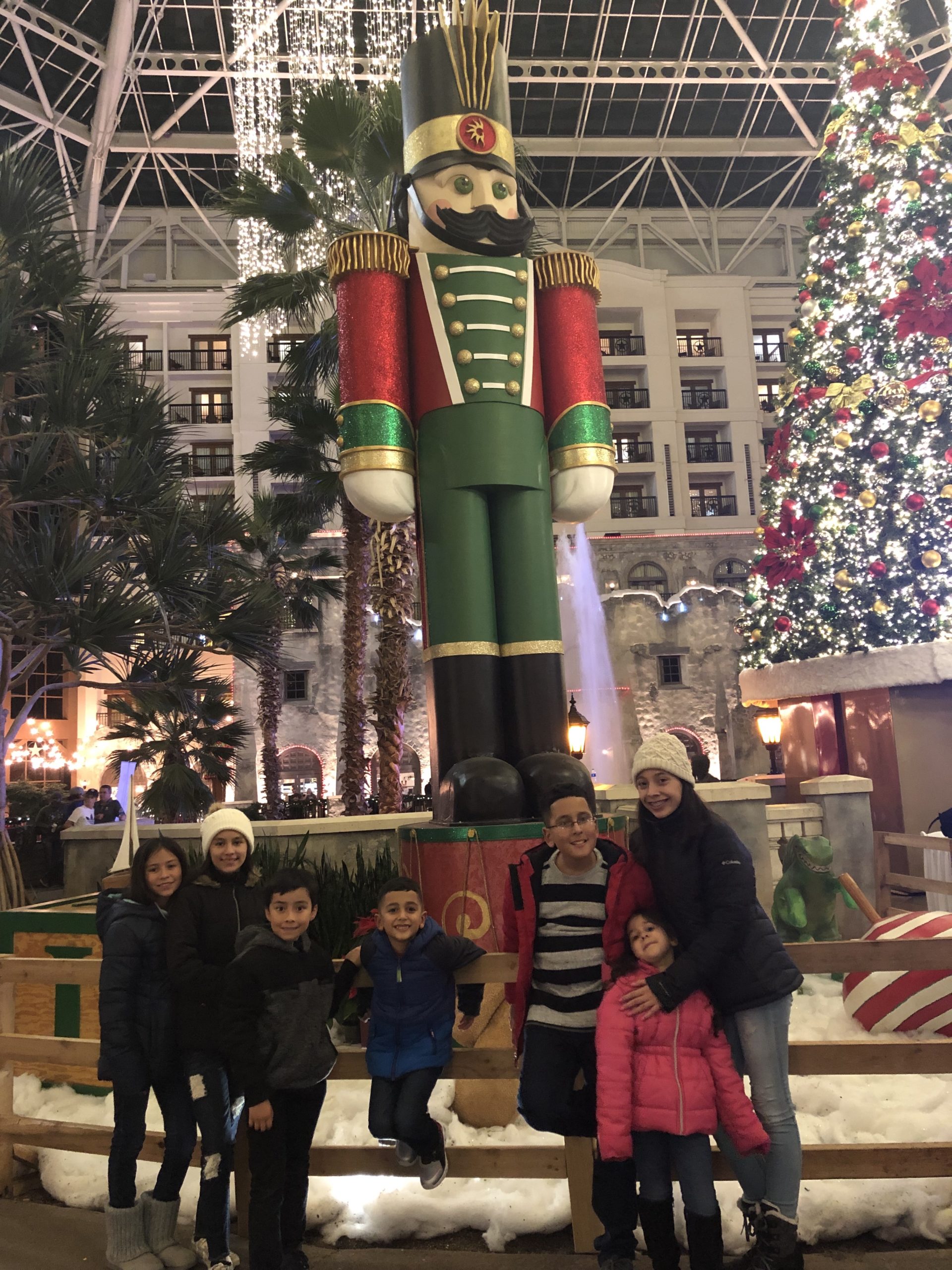 Christmas one of the most wonderful times to spend with our family and friends. Buying presents for each other, decorating our homes and cities with Christmas trees and Christmas lights bring all of us joy. These are some of the most precious moments we spend with our loved ones. Renting a party bus for a Christmas lights tour in Dallas is the perfect way to have fun while emoting the festivities.
We picked up a family group at a house in Garland, Texas. They were celebrating a 13 year olds birthday and wanted to have a tour of Christmas lights. They also took advantage of the occasion to visit Gaylord and see the beautiful ice sculptures. With the 24 passenger bus, this family had enough room for everyone to enjoy and be comfortable.
First stop
The first stop was
Vitruvian park
. During Christmas time, this beautiful park decorates all their trees with Christmas lights. They had live music and food trucks, it had a great family atmosphere. Everyone had such an amazing time and got some great pictures. After Vitruvian Park, we headed  out to Highland Park. They looked at all of the beautiful Christmas decorations from the bus. While they enjoyed some beverages and listened to Christmas music. It was so beautiful to see everyone in this family singing along to all the Christmas carols. What a great way to bond as a family.
Second stop
The second stop was the
Gaylord Texan
. This family had their passes to see the amazing ice sculptures and Christmas decorations. The kids loved the ice tubing and drank some hot coco after the show. What a breathtaking place.The Ice sculptures were truly masterpieces. Everyone left the hotel happy and ready to go home from all the fun they had. On the way back home, they enjoyed some more family time at the party bus for Christmas Lights tour in Dallas and sang happy birthday to the birthday girl, she said it was the best birthday present she received. We are so happy And thankful to help this family make unforgettable memories.