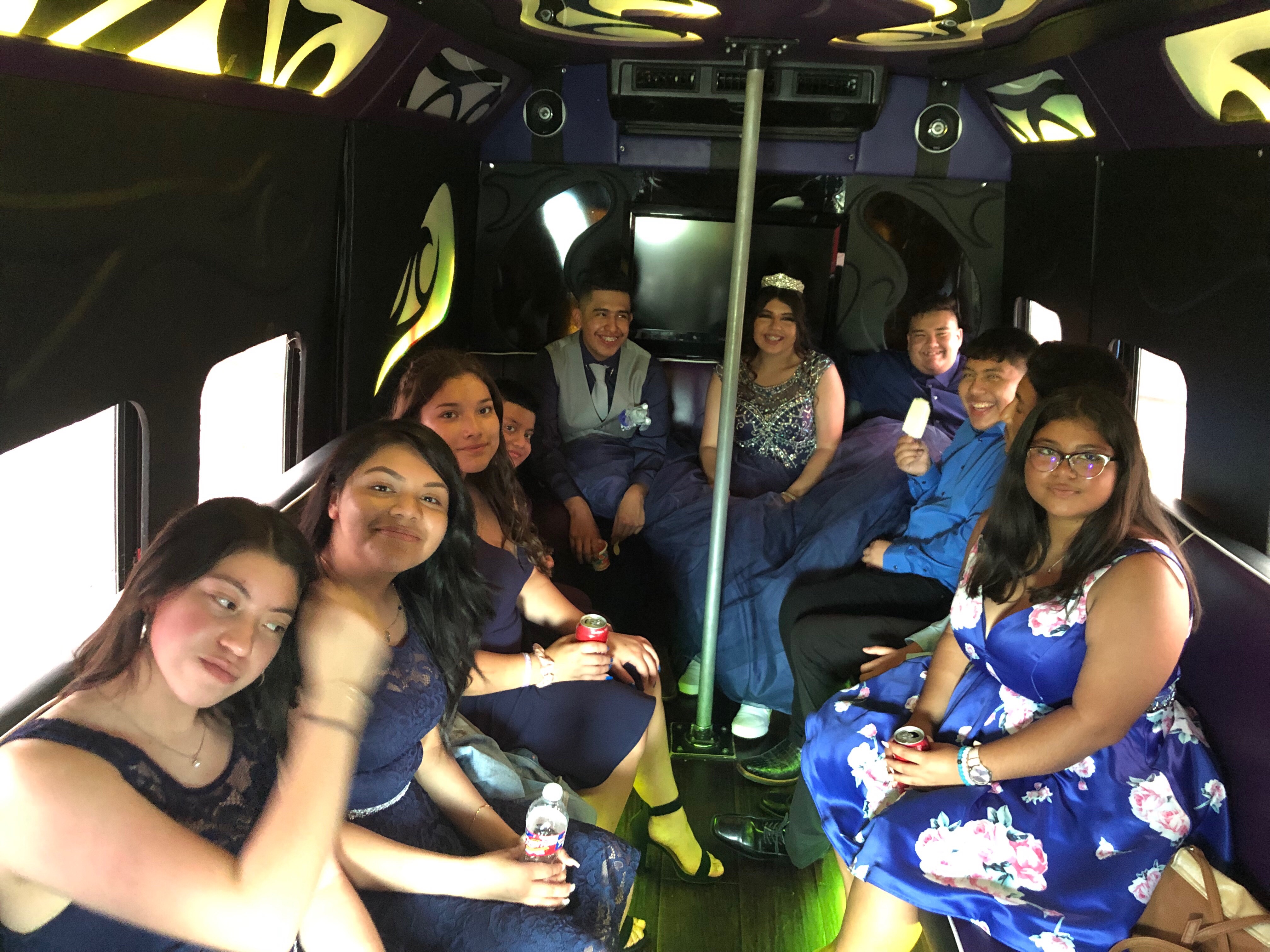 For a Quinceanera celebration Is very important to have all the details taken care of well in advance. From the beautiful princess dress, also a breathtaking salon. Every detail counts to make a memorable moment. A surprise party bus in Dallas is the perfect gift for an amazing event.
Picking up friends
Because this event was a surprise for the Quinceanera, her parents decided that we pick up her friends first. They gathered at one of her friends house in Euless, Tx. They got in our 14 passenger bus. You can feel the excitement in the air as we were driving to pick up the Quinceanera.
Surprise!
Then, we arrived at her house in Euless, Tx. Her mom told her she has a surprise party bus outside. She was so excited to see what it looked like. Once she saw the bus her smile got brighter and as she got in the bus everyone yelled SURPRISE. She jumped of emotion. Her eyes got watery of happiness, it was a beautiful moment for everyone. At that moment, her parents knew they made the right decision with the surprise party bus in Dallas.
The ride
Along with listened to music through our surround sound system, they danced, also, sang and had fun. We stopped at the trinity bridge where they got out to take some pictures. This group was having a blast. We drove them around Downtown Dallas so they can enjoy the beautiful city.
The drop off
At the end of the 3 hour event, the group and the Quinceanera were ready to continue the celebration at the salon. We dropped them off at Barbara's Dance in Hurst, Tx. Last but not least we said goodbye to the fun, beautiful group and we are extremely happy and thankful that they choose VIP Dallas Party bus for the momentous occasion.